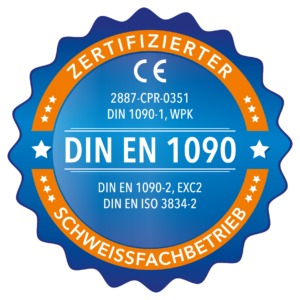 The EN 1090 standards are European standards that regulate the fabrication and assembly of steel and aluminum structures and are recognized by the Construction Products Regulation.
In 2020 we went through the EN1090 certification. Our team did put big efforts in reaching the goals to comply with EN1090. We got the certificate for welding work on steel structures.
We completed the regular monitoring in December 2021 without any complaints.
Thank you Wilhelm and team!