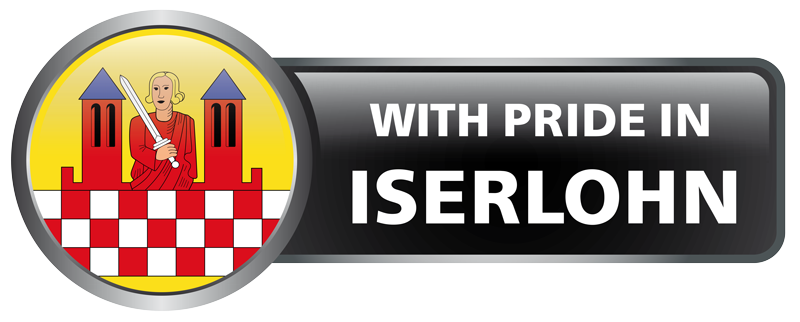 In the very best sense of the word, we feel committed to the brand "Made in Germany".
Throughout the world, German engineering and precision enjoy an excellent reputation.
The trademark "Made in Germany" stands for:
sophisticated, targeted, innovative solutions
resistant, durable, high-quality products
products which meet (exceed) standards
intelligent, excellently manufactured products
"Made in Germany – with pride in Iserlohn"
Act globally, produce locally – we follow this principle also for reasons of sustainability. We at VIVATEC™ Safety GmbH are proud that our products are manufactured at our facility in Iserlohn (North Rhine-Westphalia). Among others, 100 % of the steel we process is produced in the EU and every single piece contains a significant share of recycled steel.
Minimizing our ecological footprint
We at VIVATEC™ Safety bear responsibility for our environment and the future of our children. For that reason, we pay deliberate attention to the continuous reduction and recycling of our packaging material and process waste.
This is the benchmark also for the choice of our galvanizing and coating partners: They all meet the highest EU standards for environmentally conscious and resource-saving production processes.
We ourselves only use power originating by 100 % from renewable sources.
Manifold, international and inclusive team of employees
Our employees are all highly qualified and can refer to professional experience in their fields of activity. We recruit our personnel worldwide.
By means of continuous education and training programmes we help our employees to constantly increase their individual potential.
All areas of our facility in Iserlohn meet the highest EU safety standards relating to work safety and corporate health management as well as cultural, religious and sexual diversity at work. People with physical limitations are assets to our different teams.