5056000
EN 1263-1
95 kg
6000 mm
Aluminium | Steel / HDG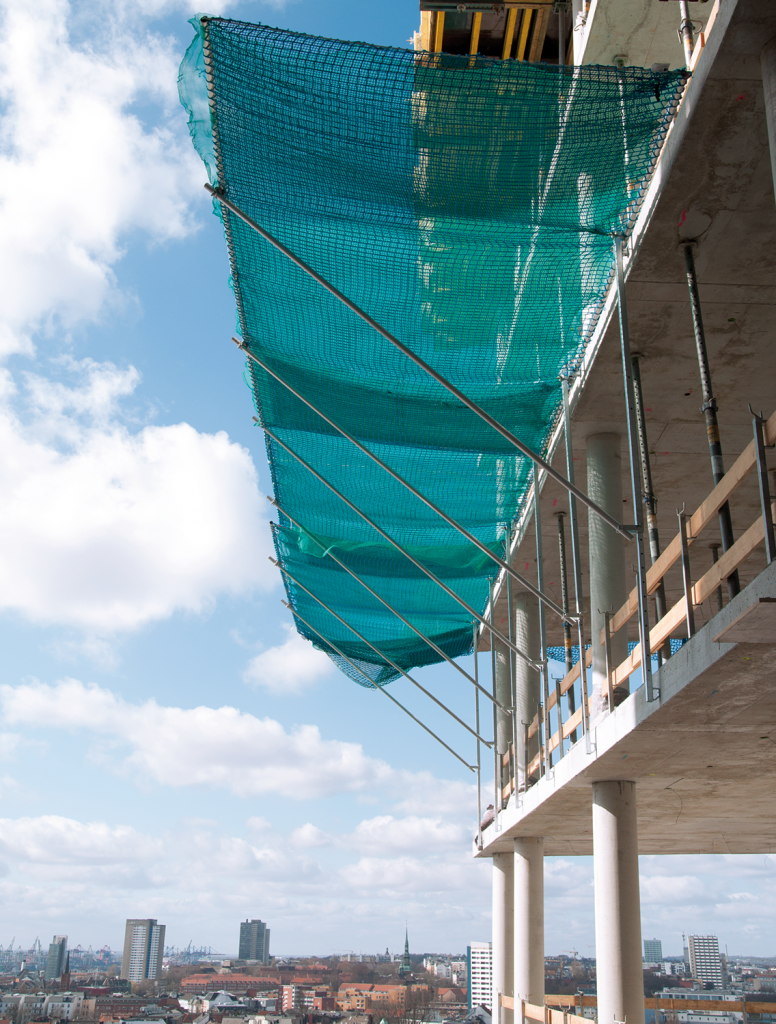 Due to the bearing-out of 3 m, the VIVATEC™ Material Catch Fan MCF offers an appropriate protection zone in front of the building against falling items e.g. material, tools or construction waste.
Because of the flexible capabilities the VIVATEC™ MCF can be adapted to diverse construction situations. The application in the smallest spaces is possible without any problems, because the VIVATEC™ MCF can be lifted up to the façade to create access e.g. for cranes.
The VIVATEC™ MCF has a mesh width of 60 x 60 mm. Additionally a fine-meshed material catch fan with a mesh width of 20 x 20 mm is included to the standardized scope of delivery. It is connected to the material catch fan as a safeguard against smaller falling items.
Downloads