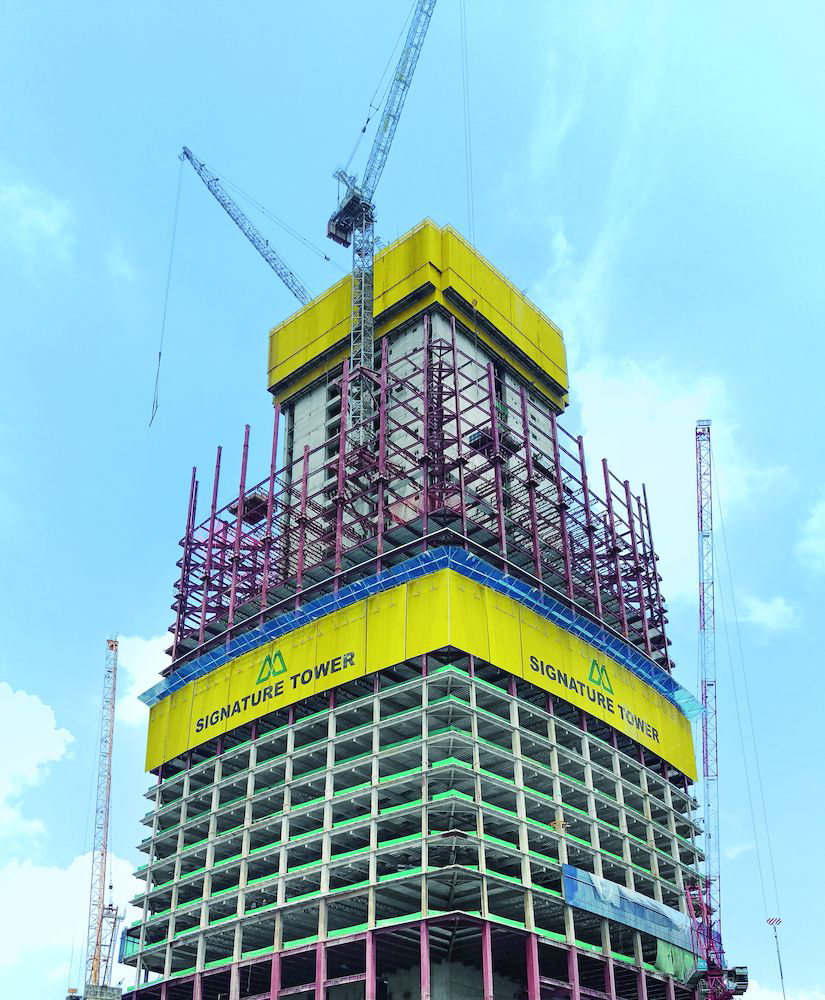 Doka supplied a climbing formwork solution including our Catch Fans to the Exchange 106 (492 m), which is located in Kuala Lumpur, Malaysia.
This 106 storey building has a total net lettable area of 2.8 million square feet.
Up on completion this building will be the new iconic tower of Kuala Lumpur.
Our Catch Fan technology was adapted to Doka's needs in order to be combined with their climbing formwork.