"The CoolTower" is currently being built in the center of Rotterdam. After its completion in 2022, the 154-meter-high building will be the tallest residential building in Rotterdam with about 282 apartments and penthouses. Commissioned by Ballast Nedam Bouw & Ontwikkeling Spec. Projects B.V. Vivatec Safety provides more safety during construction with an advanced safety catch fan technology.
Due to official requirements, the construction company required a way to connect a safety net solution to a self-climbing, all-round platform system from the German formwork manufacturer PERI. The solution was provided by the Vivatec Safety development department. A combination of Vivatec system parts and project-specific special components was developed to meet the complex requirements. A receptacle was constructed that can be inserted and fixed in the outer vertical civil engineering girders of the surrounding platform in order to accommodate the actual catching screens. Spacers for holding horizontal pipes to divert any loads round off the overall concept.
The tight schedule of the construction site challenged the development and production of Vivatec Safety to top performance. Thanks to our committed colleagues, all components could be produced and hot-dip galvanized within a week after the order was placed and were delivered to the customer in Rotterdam on the requested date.
Two of our experienced colleagues were on site during the assembly process, trained the fitters and supported the employees on the construction site. Thanks to the concentrated effort of the entire team – despite wind and rain – all the umbrella can be installed in three days. Until the self-climbing platform is dismantled, the catching screens will now climb along with it, protecting the facade workers from any falling material.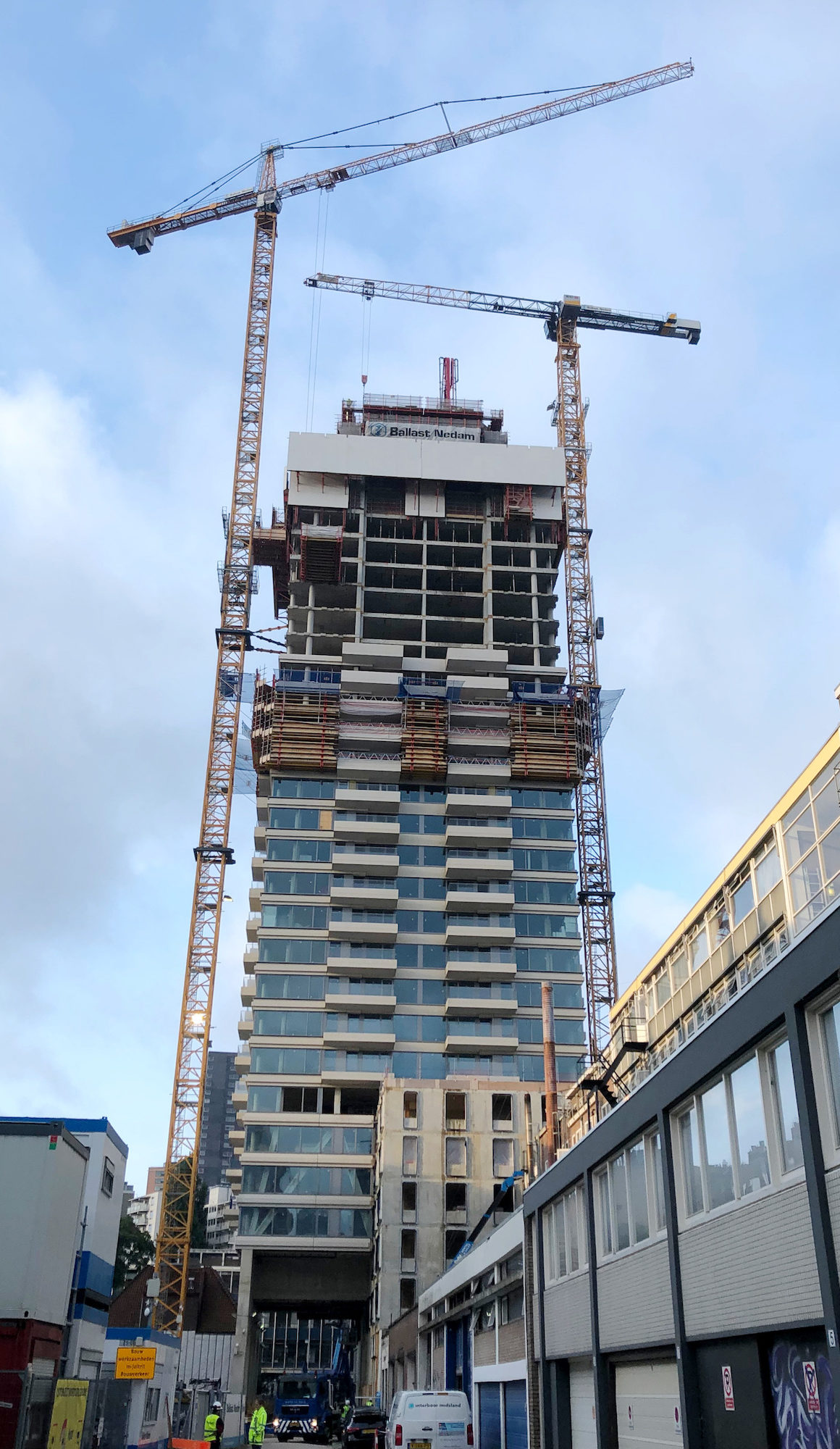 ---